Create professional videos with InVideo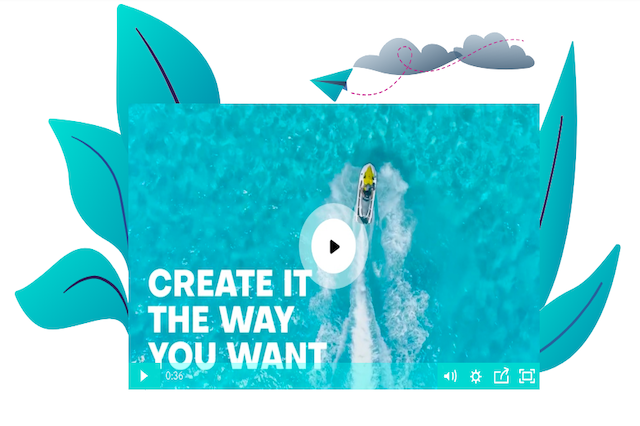 Before I start with the actual review, I want to recommend this online video creator software. The reasons will be explained more in detail in this article. I have already used a lot of video editing software, both offline and online but this one surely makes it on the top list. This is a friendly software that is suitable for newbies. It has a lot of great features that can surely facilitate the video creating process and save some of your valuable time.
Feature of InVideo
These features that I'm talking about are; Professional video tool, with lots of fantastic templates, to help you to get quickly started. You can also use existing content, like blogs, to create the script, this is not only a time saver, but it also makes some professional videos. And we know, more saved time, more money. At the very first time you open the software, you don't need to worry that you might have a hard time because there will be tutorials that will assist you and might suggest or introduce the tools you might want to use. When it comes to the placements of the tools, it is super easy to locate all and so visible because the simplicity of the interface. Well we all know that there is no perfect tool as in 100% perfect software. The cons you might experience is the slowness but that could be your own internet connection that is having issues. Another con that I could mention is that the price of the full professional plan comes at 100 dollars per month. It is justified because the pro plan also comes with 50 premium stock photos and videos each month. In other words, you get what you pay for. Those on a tighter budget can use the free plan which still comes in quite handy to make good looking videos. Below is a picture that demonstrates the user interfaces start screen.
Video creation process
The process of making a video is quite straightforward as you can see. One of the good things about this software is that the support team is helpful if you have any issues with it. If you are having a hard time and still can't figure it out how to use it with the help of the tutorials, you can ask for further assistance from their support team. They are literally available 24/7.  InVideo has professional looking templates, which are updated constantly, they have an image library and also a stock image library. You can just use a keyword to find the image that you want and even the A.I itself suggests relevant photos that you can use. On top of this, there are audio tracks, animated icons, stock videos, and overlay effects. If I had to tell the biggest benefit of Invideo, it would be the saved time of using it. Exporting video also render quite fast and the only way to experience the software is by trying it for yourself. To sum it up, the InVideo software can take the video creating process to a professional level and it is no surprise that big media companies like CNN news, Sony music, CNBC18 use it in their creative processes. 
Overall rating for me is 5 out-of 5 stars. The InVideo software has solved the daunting task of creating professional videos. It has the simplicity of use that even a child can create a professional looking videos within a few hours of practice. Brilliant!